A part of the 2021 Bray Benefit Auction's Experiences, this virtual studio visit and conversation with Beth Lo is reserved for participants who bid during the auction event. Bidding participants had the opportunity to talk with Beth about her vast studio experience, received a behind-the-scenes look at her current work, and now have access to the event recording. Join us at next year's Bray Benefit Auction for other unique experience opportunities!
Beth Lo
2021 Bray Benefit Auction Experience
Recording; September 2021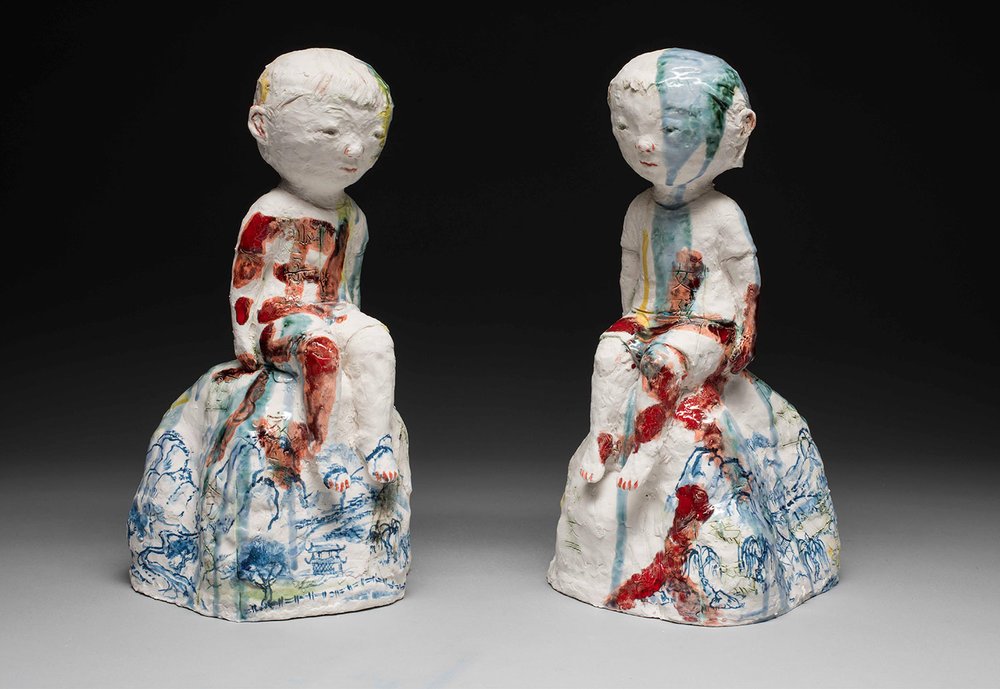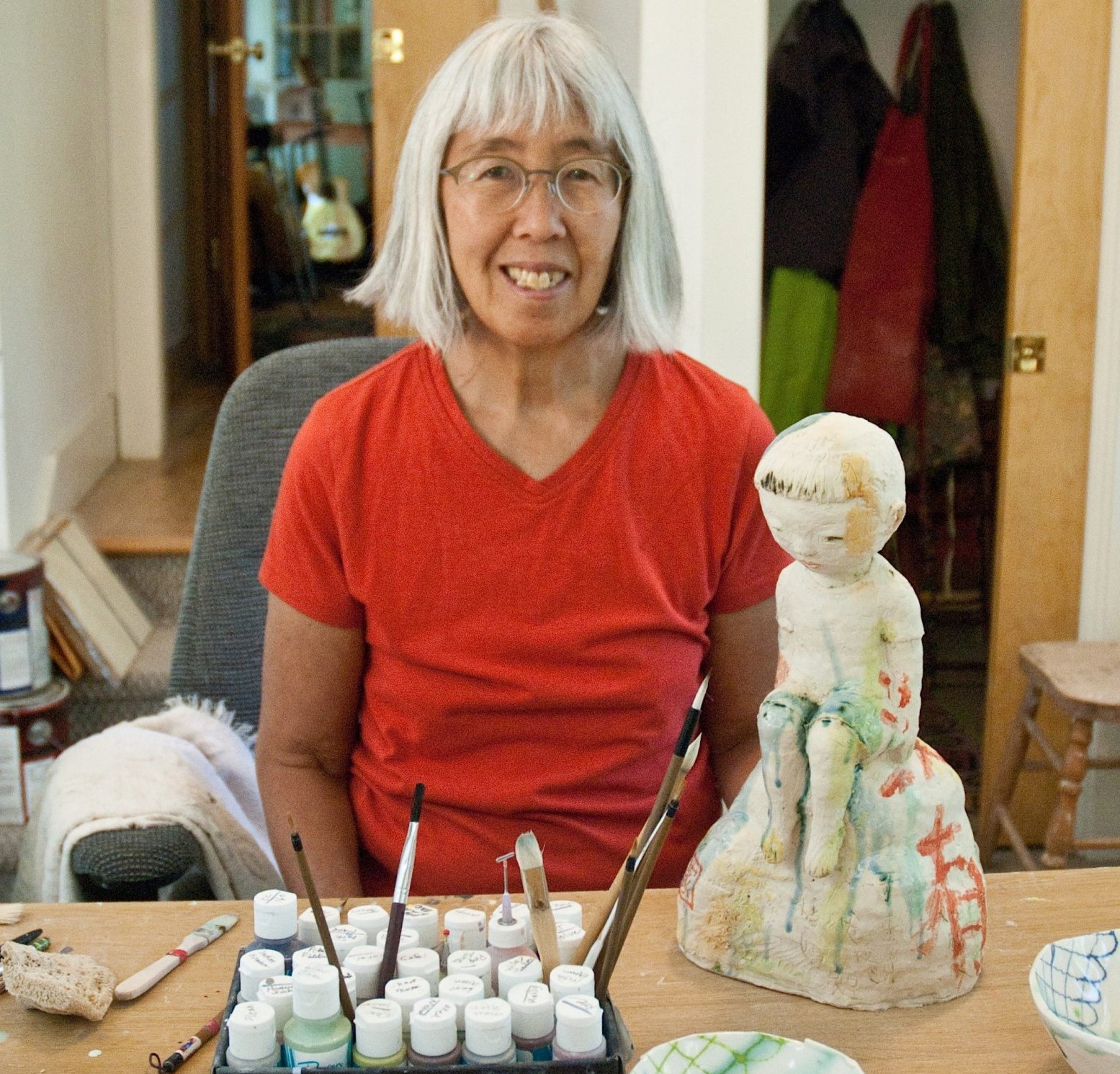 Beth Lo, a former Bray Board member, visiting artist, and workshop instructor, was born on October in Lafayette, Indiana, to parents who had recently emigrated from China. Much of Beth's ceramic and mixed media artwork draws from themes of childhood, family, Asian culture, and language. She received a Bachelor of General Studies from the University of Michigan in 1971, and then studied Ceramics with Rudy Autio at the University of Montana receiving her MFA in 1974. She assumed his job as Professor of Ceramics there when he retired in 1985, and has been twice honored with the University of Montana Provost's Distinguished Lecturer Award, 2006 and 2010. Beth has exhibited her work internationally. She was invited to make a new work for the Main Exhibition of the 7th Gyeonggi International Ceramics Biennale in Korea, 2013 along with receiving numerous honors.
"My work in ceramics and mixed media collage revolves primarily around issues of family and my Asian-American background. Cultural marginality and blending, tradition vs. Westernization, language and translation are key elements in my work. Since the birth of my son in 1987, I have been drawing inspiration from major events in my family's history, the day-to- day challenges of parenting, and my own childhood memories of being raised in a minority culture in the United States. I use the image of a child as a symbol of innocence, potential and vulnerability." - Beth Lo
Recorded Studio Visit and Conversation with Beth Lo
Available in days

days after you enroll

Virtual Conversation and Studio Visit with Beth Lo
Sign up for our newsletter!
Click here to receive up to date information and program announcements!